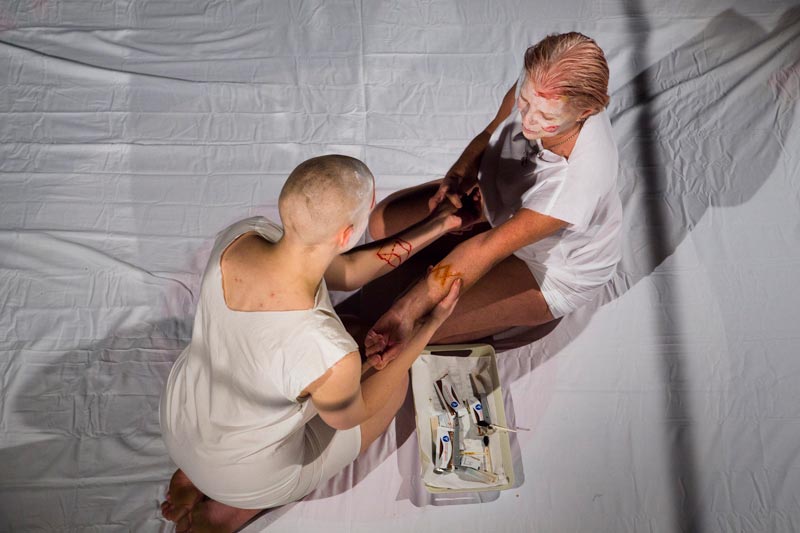 Tender Blood
Performance with Sheree Rose.
Sheree and I approach each other slowly across the ring. Our bodies meet peacefully, then push and struggle. We come to sit facing one another- holding hands. We cut one another foreheads with a scalpel. I apply Sheree's blood to her lips and she kisses the blood onto my face- I do the same to her. She cuts our design into my arm and I do the same to her. We rub our wounds together and embrace.
Throughout the performance audio of Sheree reading 'Why not' and myself reading "Prison Prose' is played.
Photo by Marco Berardi
---